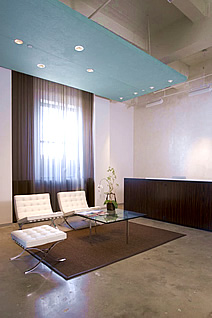 The 16th Floor penthouse of this former Port Authority
warehouse building was renovated within a $ 120/sf budget.
The 18,000 sf space has views uptown and downtown which
provided the opportunity to allow light in and allow views out.
The minimalist design features open ceilings and an extensive
use of Herman Miller systems furniture and Classic Herman
Miller furniture throughout.


111 Eighth Avenue, NY, NY