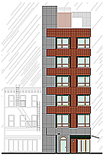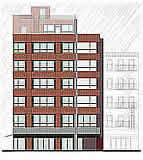 180 Hester Street Condominium
New York, NY
Residential Buidling
This new building is in the heart of Little Italy, NYC. The first and
second floors are a restaurant serviced from a kitchen/ prep/ storage
that are in the basement. Each floor has a single 1 bedroom unit with
open kitchen and views toward the Empire State Building.